Mother Madre University
Description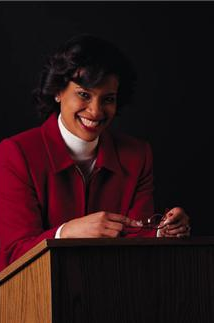 Immerse yourself in multiple professional organizations and work your ass off. Provide laser-sharp focus to attending conferences and serving on conference-related committees. Become close colleagues with individuals you will see once or twice a year. Perks include lots of travel opportunities and certificates you can hang on your office wall. Don't worry if you're feeling marginalized or incompetent at your real job. There will always be a glorified place at the table in an association that has an acronym for a name.
Requirements
Exceptional networking skills, particularly with people who don't work on your campus but think you're incredibly competent.
Excellent work ethic on projects related to conventions.
Must be able to evade questions about why you are such a valuable organization member but never seem to move up the ladder in your full-time job.
Ability to put into daily practice the knowledge you've gained at conferences (preferred but not required)
To Apply
No need to apply. Just attend lots of conferences, volunteer for committees, run for office and mingle with other professional professional development specialists.