by Brody Truce
Staff Writer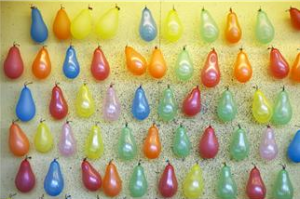 This week, Fountain Hills College administrators released the first ever "Policy on Policies" in their newly published 2010 student policy handbook. Dr. Bonnie Mendoza, Dean of Students, is especially proud of the College's new policy.
"We found that some students weren't taking all of our policies seriously. We believe that our 'Policy on Policies' affirms that all 379 of our college policies are equally important for creating a healthy campus learning environment."
Known as "the bible" by students, Fountain Hills College boasts the largest student policy handbook in North America. The 248-page policy handbook is available in digital and paper formats, as well as an embossed, leather-bound edition for college employees and student leaders.
Dr. Mendoza plans to kick off the release of the new student handbook with a "Policy Carnival," an event she describes as a light-hearted way for students to learn about new policies. "We're very excited about our Policy on Policies, but we don't want our other new policies to get lost in the shuffle." The carnival will feature game booths designed to reinforce new college policies, such as:
"Peanut Panic Policy" Penny Pitch
"Gum Chewing Disposal Policy" Trashcan Toss
"Personal Hygiene Policy" Dunk Tank
"Unflushed Toilet Policy" Apple Bob
Each student received a formal invitation to the carnival via email, which included a reminder of the College's mandatory attendance policy for all events sponsored by the Dean of Students Office.
"We're looking forward to a big turnout this year!" exclaimed Mendoza.