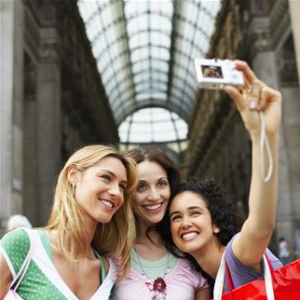 College roommates Patsy McLoughly and Melissa Growson have announced a lawsuit against Charlestown University for failure to activate the webcams of laptops borrowed by the coeds.
"We read about the school district in Pennsylvania that used stolen school-owned laptops to spy on students at home, and we couldn't believe the kids were upset," said Growson. "We couldn't afford to set up our own dorm cam business, so we've been using the University's laptop loaner program. We signed a waiver that said if we didn't return the computer on time, the college would activate the webcams to catch us. We kept the laptops way longer than the deadline, but they never spied on us!"
College webcams have been big business since the famous JenniCam at Dickinson College in 1996.
"I can't afford to go to Florida or New Orleans for spring break," said McLoughly. "That completely eliminates my chance to be on Girls Gone Wild. Now the college has restricted my right to free expression by not activating my dorm cam. Patsy and I have been walking around topless for nothing. If I'd known Charlestown was such a repressive, anti-entrepreneurial community, I would have gone someplace that respects me."