By Irma Voigt
Senior Staff Writer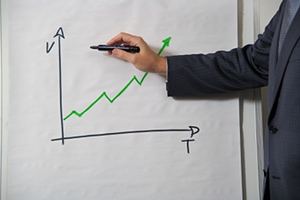 College and university students nationally have organized to show their support of unification between the National Association of Student Personnel Administrators (NASPA) and the American College Personnel Association (ACPA). The unification was previously stalled with the passage of a resolution at the NASPA annual business meeting in Chicago. The resolution encouraged leadership to more critically examine the best interests of the organization before entering into the unification agreement.
"It's interesting that these two organizations, allegedly created to help the development of staff members who serve us as students, have not even asked us how we feel about the merger," said Kyla Miniter, chairwoman of Students That Favor Unification (STFU).
Miniter explained that with the two organizations independently holding annual conferences, it means less face time with student affairs administrators.
"We have tragically been left behind while they are running amok in fabulous cities. They claim these conferences are professional development. I follow my advisors on Twitter and they're talking about MingleSticks. That's not professional development," Miniter said.
Miniter said the group plans to send a letter in support of the unification to the leadership of both organizations, but is not planning a formal gathering of the students.
"That would mean more time away from the campus and the staff. We can't afford that developmentally," she said.
Serving as poster child for STFU is Alexander Fisher, a senior at Walnut Grove Community College. His face adorns the group's marketing materials and is the profile picture of the group's Facebook fan page.
"It really sucks to have the student affairs staff that I rely on for advice and coaching to be out of the office so much during this time of year. I was all set to leap from Perry's stage two to stage three, but I think I'm regressing instead," said Fisher.
Fisher was working through developmental issues with his advisor, Assistant Director of Student Life Adam Donnelly. Donnelly attended NASPA and is currently at ACPA. He could not be reached for comment.
"When he gets frustrated in April during our big Spring Fest event because I still see everything as black and white, he'll have no one to blame but himself," said Fisher.