by Joel Pettigrew
Freelance Writer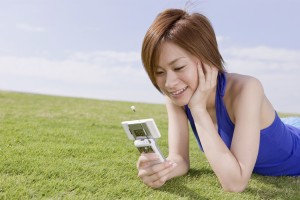 The Myers Briggs Type Indicator (MBTI) is well known throughout the field of higher education and, very often, the topic of water cooler talk among college professionals. The personality profiling tool tests users in four preference areas, including Introvert/Extrovert (I/E). The results can help individuals understand their learning, socializing and work styles. Unfortunately, some MBTI types may be at risk of certain work conditions, and staff members at Herford College are reacting.
"We have formed Introvert/Extrovert support groups, especially for our I staff members in Student Activities because we find that our offices are so dominated by high-energy Es," said Marie Yates, Coordinator for Special Events. "Our I staff members are constantly expected to conduct last-minute icebreakers and lead team builders for organization execs and it's simply draining on them."
Yates detailed some of the latest topics the I Support Group has gone over, including: "Active Listening While Staying in Your Inner Zen," "Increasing Smile Muscle Strength," and "Sounding Loud While Only Whispering." These workshops have not helped everyone in the office unfortunately, and Yates had to resort to more drastic measures.
"We implemented staff sabbaticals for our I staff members to give them a break. One of our most popular destinations for our 6-week sabbatical is the university library. They have been very happy to get the extra help and our Is have found great relief at having time to think in a low-stress situation."
These support groups and sabbaticals have caught the attention of offices across campus, and departments like Financial Aid and the Office of Technology have considered setting up support networks for Es in their offices.
"They just need an outlet that many of us in this office are unable to provide for them. They are active and outgoing from nine to five and they just pop from cubicle to cubicle asking us about what we did last night, and our plans are for the weekend, and whether we participated in any good icebreakers lately," said Jerry Myers, Director of the Herford Office of Technology and a strong I. He has also begun to email the Herford Cheer Team and the Herford Army ROTC Unit to explore possible E sabbatical opportunities and says that the possibilities are "promising."