by Irma Pelt
Senior Staff Writer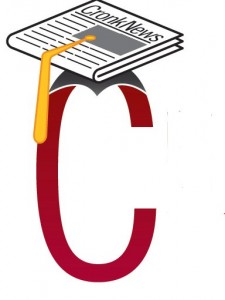 A class action lawsuit filed in Wisconsin by the freshman class at Poltzer State College alleges that incoming students were intentionally misled by the university during an overnight orientation program in June. Orientation, of which there are sixteen sessions, is a flagship opportunity for the university to connect with incoming students.
"With the trend of students placing deposits at multiple institutions and deciding based on their orientation experiences which school to attend, this situation was inevitable," said Boyd Ewell, a lawyer representing the students. "The administration of Poltzer knowingly allowed students to believe that their collegiate experiences would be similar to that of orientation when in terms of financial and human resources, that simply was not possible."
Ewell acknowledged that many universities often showcase their best dining hall food or brightest students in leadership roles, and alleges that Poltzer took this to a new extreme.
The opening session began in the lobby of the new student union as continental breakfast was served, when racially ambiguous actors posing as student Orientation Leaders tore off catering uniforms to reveal the official university orientation polo shirts. They then launched into a choreographed song medley about the university. The lyrics to the parodied pop songs were submitted as evidence for the pending lawsuit. Titles included "Poltzer is My Drug" and "Young Poltzer."
"Those Orientation Leaders were smoking," said Cody Reece, a rising sophomore who is now looking to transfer from Poltzer. "I felt like I was in an episode of Glee, but it never happened again. There were no flash mobs or spontaneous song and dance routines on the quad for the rest of the year."
Students were housed overnight in residence hall rooms outfitted with 42″ plasma televisions and queen-sized beds. Rooms were decorated by high-end home design retailers such as West Elm and Room and Board.
"When I moved in two months later, all that nice stuff was gone and I was expected to sleep on a twin sized mattress that looked like other people slept on it before me," said student Alysha Kinder. "Why don't they burn those things every year?"
Other complaints from the students in the lawsuit included being provided a false sense of security about the availability of academic advisers.
"Before I registered for the semester, I got to spend, like, thirty minutes talking to an adviser," said Kinder. "When it came time to register for spring, I couldn't even find out who my adviser was. I went back to the big room where they'd all be so helpful in June, but they were gone. It was like it never happened."
Director of Orientation Programs, Lyndsay Kern, defended the university's orientation program.
"We want students to feel welcome – like Poltzer is the best place for them. We do whatever it takes to make that happen," said Kern.
Kern refused to comment on allegations that state funding covered the expense of a midnight boat cruise with fireworks that followed the evening's surf and turf buffet dinner.