by Henry Johansen III
Freelance Writer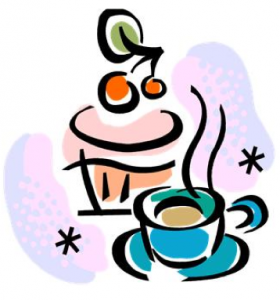 Hailed by the executive administration as one of the best examples of cross-departmental staff collaboration, the University of Los Angeles staff association has been given unprecedented power to select the pastries and coffee at its own bi-monthly meetings.
"This is a long time coming," says association president Linda Halter. "The administration has placed enormous trust in us and we take that responsibility seriously."
Linda recalled that when she first joined the staff association, no food was even present. When someone suggested they bring in a cookie tray, the senior leadership grew concerned that the staff association meetings would inadvertently cause competition with other campus dining enterprises, which would force campus staff to choose between paying for food at places like "Pizza Emporium" and serving on the association.
"We just didn't want staff members to miss the opportunity to buy their favorite meals at prices that were reasonable [relative to the convenience of eating on campus," said Paul Jobblers, assistant vice president of dining services. "But now that the staff association has agreed to hold their meetings at 7am, before our dining hall is even open, we are obliged to allow them to select whatever snacks they choose."
"We recognize the staff association as the formal voice of the entire staff of the University of Los Angeles," Senior Vice Chancellor Charles Robards explained. "By empowering this group to cater their own meetings, the senior leadership is affirming its commitment to fostering employee dialogue and building trust."
So what is the staff association? Representative of the over 4,000 staff members at the large research institution, the 18-member staff association is primarily tasked with planning its own bi-monthly meetings as well as the annual campus staff holiday party.
Staff association secretary Jack Samuels explained how from July through November, the association is fully immersed in planning the staff holiday party. "We will select a caterer, book a room and design a flier," explained Samuels. "Then we send it to Executive Vice Chancellor Stevens for approval. Once he gives it a good once-over, he has his admin assistant, Denise, select whatever food and venue she wants."
Samuels does note, however, that Vice Chancellor Stevens usually does mention the staff association for contributing work in his campus wide email praising Denise for her quick-witted event planning.
"It's a good feeling," Samuels muses.
On occasion, the association has been known to make working suggestions submitted by association members to senior leadership, but only via anonymous email.