by Joel Pettigrew
Freelance Writer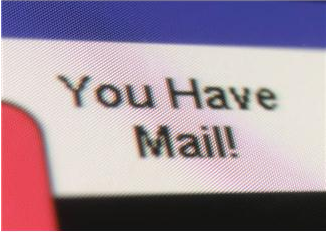 One of the most popular activities at student organization exec team retreats is the practice of writing a letter to your future self, giving yourself advice, calming words and perspective for when you are in the thick of the academic year. Recently, however, advisors are finding that more and more students are unfamiliar with the concept of letter-writing with a pen and paper. "These students are just not growing up writing letters. They don't even know the term 'snail mail,'" said Jim Robuck, advisor to the Perry University Programming Board. One student affairs professional feels he has the answer to this growing problem for organizational advisors.
Greg Bowars, head of the Information Technology team for Portsmouth Tech's Student Union, advises two technology related student organizations, and has created a new program called "Tweet Yourself."
"Well, it used to be 'Write an Email to Yourself,' then it was 'Text Yourself,' and now it has evolved into another service: 'Tweet Yourself.' It works just like the traditional letter activity, and my program will hold the email, text or tweet until the date chosen by the organization's advisor, and then it gets delivered to the student. I noticed that my students were just not into letter writing anymore, so I knew I had to meet them at where they were – and on a medium they were comfortable with." Portsmouth has been utilizing Bowars's systems for years now, and students are extremely happy with the results.
"Letters are like totally old school," laughs Andrea Trip, a sophomore member of Portsmouth Tech Squad's executive board. "I appreciated getting my tweets from our retreat. I was able to fit my inspirational messages and advice into three tweets, which is cooler than just getting one letter."
Robuck and fellow advisors at Perry are looking into buying the Tweet Yourself software, but lament the loss of a tradition at student organization retreats. "It just doesn't feel the same for us. But, our students are always on their Blackberries or iPhones, and so we have to move on, adapt to the modern student," says Robuck.
The National Association of Student Personnel Administrators executives are expected to invite Mr. Bowars to headline their vendor fairs with his new $60,000 'Tweet Yourself' software package.