By Brody Truce
Senior Staff Writer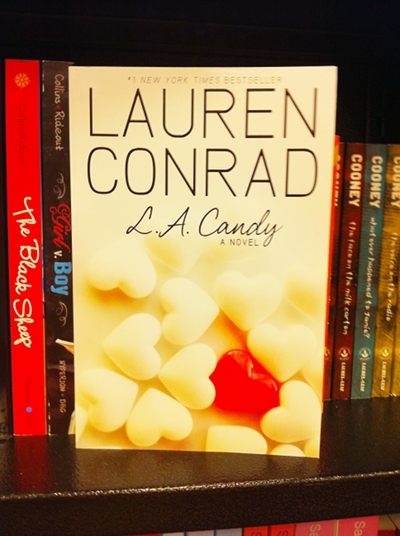 This week, the International Association of College Librarians (IACL), voted unanimously to reinstate the long-denounced practice of book burning after Lauren Conrad announced the release of her third L.A. Candy Novel, Sugar and Spice.
"A friend gave me Conrad's second novel, Sweet Little Lies, to read at the beach this summer," said Carter College librarian Anna Wellington. "I think that reading that book actually made me lose brain cells. I felt at least 20% dumber for the rest of my vacation."
"Her novels are like a gateway drug," said Dale Shumacher of Fountain Hills College. "I started with L.A. Candy, moved on to Sweet Little Lies and before I knew it, I was reading a Tori Spelling book." Shumacher, who formerly worked in the library's antiquities department, was removed from his post and put in charge of periodicals after suggesting Conrad's novel be used in an upcoming book club.
Wellington and Shumacher were among 23 librarians tasked with determining how to appropriately address the release of Conrad's third novel, set to release on October 5, 2010.
"Banning the books wasn't enough," said Wellington. "People will just find other ways to read them. They must be burned."
Not all members of the IACL agree. The College of Eastern Nevada reports that it will offer a "Conrad for Conrad" book exchange day. Students will be offered the opportunity to trade in copies of Lauren Conrad's L.A. Candy and Sweet Little Lies for select works from Joseph Conrad, including: Almayer's Folly, Lord Jim and The Shadow Line.