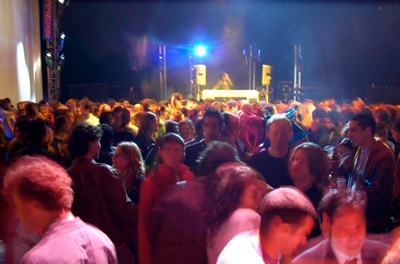 "Other universities claim to respond to student satisfaction feedback, but let's be honest," said Wyatt Behran, the new president of Spa University at the institution's groundbreaking ceremony last fall. "The number one comment college students make about their experience is 'I wish I could do all the college stuff but not have to go to classes.' We have listened to their requests, and moved to action.
Admission counselors at Spa U have begun to read applications for the prospective Class of 2015.
"Our numbers are unprecedented," said one counselor. "I used to work for an Ivy League school, which we considered the most competitive institutions in the country, but Spa U's numbers are off the charts."
Ammenities at Spa U include:
State of the art dormitory facilities
Five fully-furnished workout centers
Eight five-star restaurants
"Most of our money won't be spent on facilities, however," said dean of students Deborah Zumaltd. "We anticipate that 60% of our annual budget will be needed to cover party clean-up and ambulance services."
90% of Spa U classes are taught online, with 70% using the Facebook interface and the rest using a variety of iPhone applications.
"It's easy to tweet my essay answers to my professor while I'm riding the shuttle to my pilates class," said new freshman Pandora Lynch. "It teaches me to budget my time so I can fit in real-life experiences like rock climbing that will help me in the real world."
"Students think it's perfect," said Dean Zumaltd. "Like Penn State without the exams."