by Hannah Q. Scott
Freelance Writer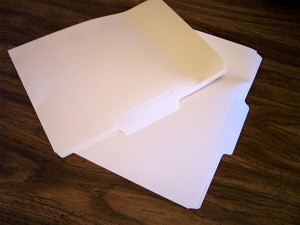 This week in Student Affairs: Elenchus University is trying a new tactic in hiring a director of residence life. Elenchus U is planning a full nationwide search instead of naming an interim director that will eventually become permanent.
"We just couldn't continue to populate the upper echelons of student affairs with the old farts that have moved up the ladder by way of interim positions anymore," said vice-chancellor of student affairs Michael Fastow. Fastow started at Elenchus U as a resident director and has held every position in student affairs as interim at least once over the past 25 years.
"The decision to run a nationwide search for our director of res life really made us reflect upon our hiring practices and think critically about what a new person could bring to campus," said Gloria Kant, (interim) assistant director for residence life. Kant was most recently an area coordinator, and did not comment on whether or not her assistant director position would become permanent. Kant also said that this decision required many meetings, a Myers-Briggs workshop, several ad-hoc committees, and a task force to finalize.
Fastow added, "We hope to move to the forefront of ethical hiring practices in student affairs with this new search process that involves actively seeking outside applicants, holding internal candidates to the same standards as external applicants, and looking for the best person for the job." Elenchus U's division of student affairs is considering using a professional search firm to assist, given its dearth of experience with external searches.
According to Rudy Spitzer, director of student activities, "The entire division is looking forward to seeing if there are any professionals from other places that could possibly fit in here at such a high level."
Students seemed to be in the dark about hiring practices at Elenchus U. When queried, one resident assistant responded, "I assumed that if I did well enough on my bulletin boards and programming, I might end up being the director some day. This new process sounds unfair."
Job Posting:
Elenchus University seeks a vibrant, diverse applicant pool for its director of residence life position. Qualifications include:
5.7 years of professional residence life experience
Superior technical skills, including extensive knowledge of Elenchus University's unique internally-designed housing database system
Experience supervising exactly 3 professional staff (including 1 mid-year replacement) and 45 resident assistants
Outstanding communication skills, including 2 years as treasurer of her campus's Toastmasters club
Review of applications will begin immediately and continue until the position is filled.
Elenchus U is an equal opportunity employer.