by Irma Pelt
Senior Staff Writer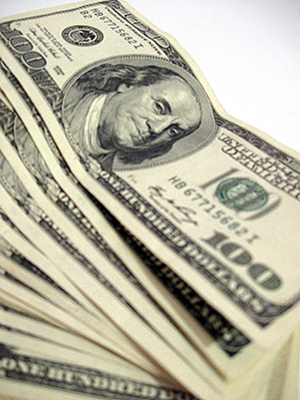 A former dean at St. John's University, Cecilia Chang, was fired for forcing students to do personal chores under the pretense of fulfilling their scholarship requirement. Chang, who was dean of St. John's Institute of Asian Studies, faces harsh accusations from several international students who were recipients of a scholarship. According to the students, Chang required them to take out her garbage, shovel the snow at her house, drive her son to the airport and, on at least one occasion, deliver cash to her at a casino.
But Chang defended her behavior in an exclusive interview.
"It's not widely known outside of student affairs, but October is National Careers in Student Affairs Month," said Chang.
"I was simply educating my students about what a career in student affairs is really like. This is better than an internship experience."
Chang said the menial tasks were used to illustrate the diversity of tasks assigned to most student affairs staff positions.
"These are more than chores," Chang said. "These are life skills if they want to go into a field that requires a diversified background and an ability to work long hours while often getting little in return."
Chang defended the rushing of cash to the casino as a lesson in cash handling for those planning to go into student activities.
"And driving my son to the airport was an exercise in safe transportation practices," said Chang.
"Really, I think these professional student affairs organizations should be celebrating my innovation in the field."
None of the students making accusations would speak on the record; however, all five indicated they did not plan on a career in student affairs nor had they ever heard of the field.