by Hannah Q. Scott
Freelance Writer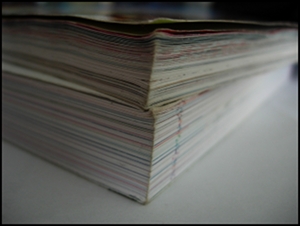 This fall, Greenhampton College has decided to radically change the room change process for students living in residence halls. According to Emma Waylon, director of housing assignments, "We've just gotten so fed up with the forms and the conversations and all of the complaining that we've moved to a whole new process"
The previous process at Greenhampton required a student experiencing a significant conflict with a roommate to fill out a room change form, meet with a resident advisor to discuss the move, and then meet with a professional resident director before the form made it to the housing assignments office.
"It was long and drawn out and you never got what you wanted," stated student Henry Preston.
Ms. Waylon and her office have moved to a paperless process to address sustainability as well as reduce the hours of work of her staff put in, which hardly ever resulted in happy students. "We've decided to allow students to simply trade rooms and keys now. They just have to find a place that is more satisfactory to live in, convince the current student to move, and bingo! They are all set".
Student Mia Dudlea said "This is going to be awesome. I don't have to go through all the forms and meetings and stuff, I can just basically pick wherever I want to live and figure out how to get the keys."
Director of residence life and housing Dr. Cecil Marley is considering this a pilot run for his new vision of room assignments. "I'm hoping that next year we can just set all the keys out in the gym and let students pick up whatever they want at opening. Then they will all be happy with their placement. That will be an exciting day."
Greenhampton College's department of residence life and housing is also in the early stages of identifying and selecting a consultant to assess the new room change process so a thick report can be generated to provide fodder for conference presentations by new professional staff.