by Brody K. Truce
Senior Staff Writer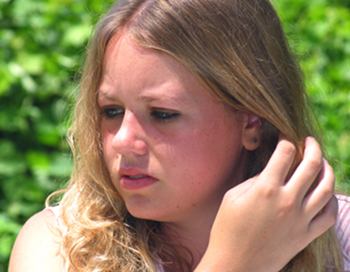 With the first month of classes tucked safely away for most college students, freshmen around the country are faced with their first round of college exams. At least one first year student, Amber Jones of Carter College, is said to be worried about her first exam.
"I'm really freaking out about this chemistry exam," Jones said to a group of friends yesterday as they exited their residence hall. "I just don't feel prepared."
Jones, along with 82 other first year students, will allegedly take the exam later this week.
"It's worth 20% of the grade. What if I fail?"
Professor of Psychology Cindy Zerbee says that Jones is not alone in her feelings of anxiety. "Exams are scary. Especially when they're more than 15% of the grade; that's a lot of eggs in one basket, so to speak."
Jones will reportedly pull all nighters for the remainder of the week to prepare for the exam.
Cronknews.com will follow this shocking story closely as it unfolds.