by Erica Price
Freelance Writer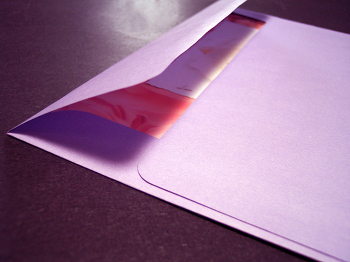 Administrators at Green Valley College have found the ticket to recruiting top-notch student affairs staff.
Announced in yesterday's Higher Ed Insights newsletter, GVC unveiled a new program that stands to benefit student affairs professionals. Their innovative new "Cash-for-Cards" program has candidates flocking to their vacant positions. Under this new program, administrators can turn in a "You Changed My Life" greeting card from a student for a cash bonus. Greeting cards with velvet-enhanced graphics, calligraphy, and poetry inside carry even larger rewards.
Resident Director Remington Chu celebrates the new system, which replaces merit and cost of living raises.
"I got eighteen cards last year, and just figured I should smile and move on after reading them. Little did I know, keeping them tacked to my bulletin board means that I'm more important than other staff members. You would not believe how much cash I just banked from turning in my cards from graduation season," said Chu.
Questions regarding the program have been pouring in to Director of Human Resources Jane Saunders-Kingston, who describes her experience so far with the program to be unique.
"So many staff members have questions about whether a 'You Changed my Life' card counts if it's just a 'thank you' note. We now have a rubric for evaluation that evaluates each greeting card on our patented Scale of Appreciation. As long as the card meets enough point value, the employee gains a reward," said Saunders-Kingston.
Reading a recent press release from Green Valley College's Public Relations Office, Saunders-Kingston proclaims their program a rousing success as it "seeks to reward those who make a difference in students' lives as long as those students care enough to send the very best via greeting cards."
Director of Physical Plant Propriety Keith Slayburn described one other motive for the program.
"You should see the state of people's offices here. They are saving nametags from the past thirteen years of conference attendance and seem to keep every memento from every student they have ever supervised or advised. It's getting out of hand," Slayburn bemoaned.
Attention to Slayburn's critique had financial consequences for Coordinator of Health Education Richard Costa.
"I made the mistake of cleaning out my office at one point in April this year and realized that I threw away cards from students from the past six years I have worked here. I could have probably cleared my monthly salary if I had cashed those things in," Costa lamented.
To introduce the program to the campus on a broader level, Eloise Michaelson, Director of Residence Life, will be honored for her impact on students' lives, represented by turning in 122 cards accumulated during her 21 years of service in her position.