by Brody Truce
Senior Staff Writer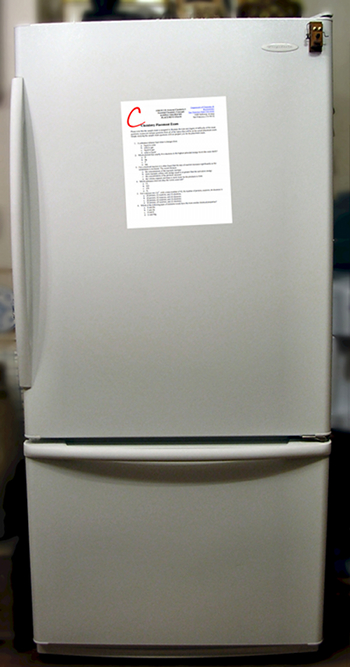 As a follow-up to our shocking October 4, 2010 story, "Freshman Worried About First Exam," Cronknews.com is pleased to be the first to report that Amber Jones, a freshman at Carter College, received an 74% on her first college exam.
"It's a C!" exclaimed Jones in our exclusive interview, conducted as she exited her chemistry class earlier this week. "I really studied hard. I was hoping for at least a C, so I was elated."
"We're just so proud of her," said Darlene Jones, Amber's mother. "We just knew she could do it. She's texting a pic of the exam tomorrow. We're going to hang it on the refrigerator."
What's next for Jones after this accomplishment?
"I have a big English 101 paper due next week. I'm really worried about it, but this exam has given me the confidence I think I need to be successful for the rest of the semester."
Jones will allegedly celebrate her success with friends at the Alpha Tau Gamma mixer this evening. Refreshments of warm beer will be served.