by Erica Price, Cronk Intern
Our unpaid intern, Erica, revealed this week that she minored in Astrological Theory in college. Who knew? Follow her advice, and you're guaranteed to hit it big in higher ed.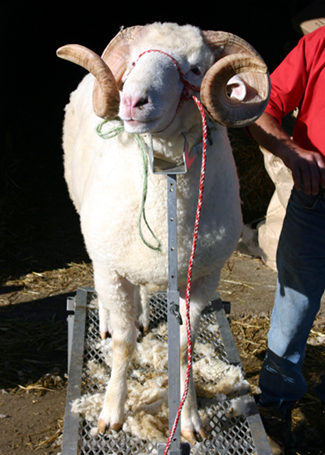 Aries (March 21 – April 20)
Leave well enough alone when it comes to student conflict today. Stop getting so involved in the minutiae of student drama and you'll find yourself better able to focus on what's important in your job.
Taurus (April 21 – May 21)
You will get a promotion and raise from your internship with a satirical publication about higher education. Don't forget to send your boss a big thank you! [Editorial Note: Your next paycheck should reflect your 200% raise, Erica.]
Gemini (May 22 – June 21)
You will be much more persuasive at work if you use phrases like "BTW" in your daily speech. Your boss will enjoy seeing that you, like, really relate to students in your communication style.
Cancer (June 22 – July 22)
Remember that great new idea you were thinking of pitching to your boss? Today's a great day to do that. Your moons and stars align today to a point where you can conquer the world. Kick some tail, Cancer, and make sure you've got your writing chops ready for your boss's "Write me a 20-page proposal" response.
Leo (July 23 – August 22)
You have bent over backwards to help your struggling staff member and now it's time for them to stand on their own two feet. You'll see them heading down a path that may not end well, but you're busy with your own messes. Tell yourself they need the "learning experience."
Virgo (August 23 – September 23)
A secret romance blooms somewhere in your world and today you'll get to find out who is involved. Who is posting on whose Facebook wall? Who is sharing secret glances across the table at meetings? You're the one who will uncover the truth today. Gross.
Libra (September 24 – October 23)
Today is the day to rethink that committee meeting you've been dreading. Are you really the best one to represent your office on this group? Is there a point to all of this meaningless drivel? Today's a great day to convince your boss that you need OUT. Today is also the great day your boss reminds you that she's the boss.
Scorpio (October 24 – November 22)
It's regional conference season, which means it's time for you to think about fashion choices. Are you ready to make a good impression? Today's a great day to show your creative side and shop for a few wardrobe elements that don't scream "On Sale at Kohls."
Sagittarius (November 23 – December 21)
Your competitive nature rises high today as you see another department getting credit for your hard work in a collaborative project. It's time to strut your stuff, Sagittarius! Fill out a conference program proposal so you can get the affirmation you deserve from strangers.
Capricorn (December 22 – January 20)
Problems on the home front may be a little disconcerting. When was the last time you called mom or dad?
Aquarius (January 21 – February 19)
You will meet exciting new people today if you just put yourself out there! Resist the urge to read your Facebook on your phone during a social event and try talking to human beings today.
Pisces (February 20 – March 20)
Your emotions are getting you in trouble these days and today is no exception. Your tendency toward emotional reactions needs to hold back today as you lack the ability to express yourself clearly.