by Hannah Q. Scott
Freelance Writer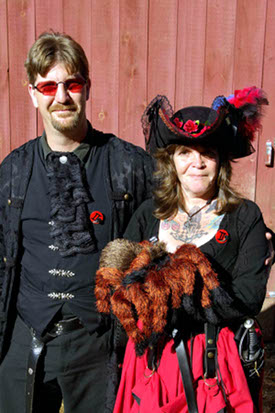 Northeastcentral State College has announced a new living/learning community to open next fall. The sixth of such communities on campus, this one will focus on the life, fashion and music of Lady Gaga. Says Director of Academic Programs in the Department of Residence Life Philip O'Conner, "We were looking to truly combine the curricular with the co-curricular, and after a vote by the Student Government, we decided that sinking our resources into the study of Lady Gaga is a smart developmental decision."
The Gaga community will be housed on the fourth floor of Elton hall with space for 53 students. The Resident Director of the building, Shania Corley, is very excited about the new program, "I can't wait to use my graduate school coursework in challenging and supporting these students. I hope they can engage with the required coursework and, through programming, feel like they really matter on campus. Living/Learning communities are a really important developmental tool."
The Residence Life staff will work closely with the departments of dance, music and fashion design. Some of the associated classes include: Liberace's influence (cross-listed music/sociology), Haberdashery 101, 201, and 301 (honors), and the Evolution of Glitter (fashion design).
"I can't wait to live in a 100% Gaga zone," said freshman Bruce Keeler. "I can play her music, watch her videos for class, and bring my Gaga-only Dance-Dance-Revolution game. It's a great chance to live with people with the same interests as me!"
The Lady Gaga Living/Learning Community (LLC) will join the Art History/Chemical Engineering Double Majors of Laotian decent LLC, the Ping Pong lovers LLC, the Women Hoping to Earn an MRS Degree LLC, the Substance-Plenty LLC, and the Future Student Affairs Professionals LLC to make up the Academic Programs of Residence Life.
Director of Residence Life Kathy Jossey said in parting, "I think our work to merge the classroom experience with the out-of-classroom life of students will be a benchmark that other institutions will use for comparison. We are hoping to use our creativity and outside-the-box thinking to be the future of residence life. Look for our presentation at this year's ACUHO-i conference on living/learning programs!"