by Alan Finch
Freelance Writer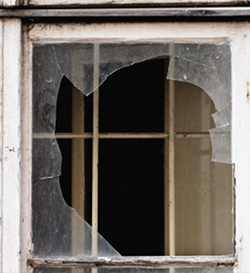 Charles Franklin, a career counselor at Mount Whitney College, is in jail today after an incident involving a student's mother. According to Mount Whitney's student newspaper, The Daily Climber, Mr. Franklin and the unidentified woman became embroiled in an altercation after she refused to wait outside during her son's mock interview. By the time campus police arrived at the Career Center, Mr. Franklin had thrown a chair through a window and broken three lamps. While no one was injured during the outburst, damage is expected to exceed $3,000.
Though extreme, the incident highlights an issue experienced by career center employees and employers alike – helicopter parents. Wendy Barnes, an employment scout for several Fortune 500 companies, reports seeing "exponential increases in the desire for parental involvement in their children's search process" and, though saddened, she is not surprised by the outburst. "We call them 'Helicopter Agents,' and it's becoming a real problem," said Barnes. Out of any twenty-five candidates, Barnes estimates fifteen to twenty require some form of communication with parents.
As a result, several scouting firms, including Barnes', developed optional information materials for candidates to share with parents. The HEARTS ("Helping Enhance And Raise Their Success") campaign includes a list of ways parents can show support without being overly intrusive. However, one individual who helped create the program and would only speak off record revealed an ulterior motive. "HEARTS really stands for 'Helping Evade And Reduce The Stupid.' It's about keeping these candidates far, far away from our clients."
Jennifer Greyholm, Director of Career Services at nearby Southlake College, takes a different approach. "Sometimes, students aren't willing to accept our feedback. But if Mom or Dad observe a mock interview, too, we can deliver suggestions together." For the most part, Greyholm said the approach has met with success. Feedback indicates students are more receptive to critiques, while parents have a more realistic view of their child's actual qualifications. "Of course," she added, "we temper any negative feedback by ending each session with a congratulatory certificate and trophy."
Taylor Dodgson, a senior marketing major at Southlake, said the experience helped build confidence for real interviews. "Absolutely," he said. "Getting that trophy made me feel like I could land any job I want." When asked about specific suggestions he received, Dodgson replied, "What?"
Meanwhile, back at Mount Whitney, the outburst by its career counselor has spurred students to action. Justin Kurtz, a senator in Mount Whitney's student government, plans to introduce legislation condemning Mr. Franklin and the Career Center. "That place only exists because I pay tuition," argued Kurtz in a statement to The Daily Climber. "If I want my whole family – including the dog – to watch my interview, there is no reason they shouldn't be allowed to."
A final draft of the proposed legislation is currently being revised by Kurtz's mother, and he expects to introduce the bill at next week's senate meeting.