by Erica Price
Freelance Writer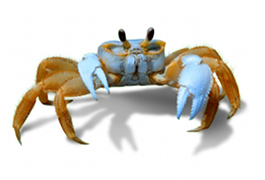 Aries (March 21 – April 20)
Your dreams will come true this week! That hottie from the dining hall finally asks you out. But guess what. He's a student. When you think "No one will know…." Remember, EVERYONE will know.
Taurus (April 21 – May 21)
Another victory for Taurus this week. Your work-study student finally learned to transfer a phone call after two months of training! This legendary department victory is yours to celebrate.
Gemini (May 22 – June 21)
You were thinking about a membership to your campus fitness center and now's the time. All that pizza at late night campus events this month has really caught up with you. Don't even bother with the scale. Head directly to the gym and don't look back.
Cancer (June 22 – July 22)
That staff development workshop facilitator isn't so great. You know you can do training just as well as that guy–and for less than a four-figure daily fee. With your three months of experience in the field, you know there's nothing you can't do!
Leo (July 23 – August 22)
Financial worries dominate your time these days. You knew that higher ed work wasn't going to bring home much bacon and it might be time to face facts. You have at least the hours between midnight and 4 am available and it may be time to apply to that Best Buy overnight shift you've been considering.
Virgo (August 23 – September 23)
Remember when you thought it would be "cute" to use the word "totes" more often around the office? You were wrong. You sound completely ridiculous.
Libra (September 24 – October 23)
Maybe it's time to give that perky young intern at the satirical news publication a chance. She's working really hard to get your attention and this is a great time to give things a shot. Who knows what may come from this?
Scorpio (October 24 – November 22)
Friends are hard to come by this week and it's time you figured out why. Apparently your friends are still embarrassed that you broke into icebreaker mode at their Labor Day barbeque. The human knot might not be okay in social settings outside higher education.
Sagittarius (November 23 – December 21)
This is the week where it will come to you – the PERFECT staff training theme! Ignore your temptation to go with "The Missing Piece" or "Constructing your Future" again this year. There's something more creative right around the corner.
Capricorn (December 22 – January 20)
Your boss may have a fancy title, all kinds of years of experience and that advanced degree, but what does he know? You know you can do his job no problem. Maybe it's time to start planning your road to his desk chair?
Aquarius (January 21 – February 19)
This is a great time to go back and review your annual report to reflect on the previous year's accomplishments. Yes, the one that is 26 pages of nothing.
Pisces (February 20 – March 20)
All that work you put into training those student leaders is getting noticed by upper administration. Sure the students are talented and doing most of the work, but don't forget to take the credit.