by Aloysius St. Bernard
Freelance Writer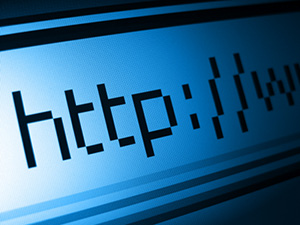 Peyton Randolph University Student Government Association President Garret Hobart spent some time Saturday morning on the phone reaffirming relationships with two key allies whose leaders popped up in unflattering e-mails leaked Friday by the WikiLeaks website.
According to statements released on the SGA Facebook page late Saturday, Hobart placed separate phone calls to Residence Hall Association President Hannibal Hamlin and Interfraternity Council Chairman Levi Morton. Allegedly Hobart discussed the "deplorable actions by WikiLeaks" and worked for reassurance the revelations wouldn't harm cooperation between the associations.
An e-mail dated November 22, 2010 to Hobart from SGA's Organizational Outreach Ambassador Kylie McDonagan described Hamlin's "haphazard and self-serving interpretations of Robert's Rules of Order" in a recent RHA meeting. He also alleged that Hamlin used parliamentary maneuvers to delay consideration of a critical vote on a joint SGA/RHA event in order to back out of paying for event advertisements.
A September e-mail, from Hobart to Megan Anderson, the treasurer of the Associated Student Activities Office (the bank student organizations are required to use) addressed an even more sensitive matter. In that e-mail, Hobart alleged that IFC's Morgan had stashed Greek funds in a bank downtown. ASAO launched an investigation into IFC finances during late September, resulting in IFC receiving a reprimand from Anderson and a request to move those funds to an account under ASAO's oversight.
Leaked e-mails referencing RHA and IFC also called into question the roles these organizations play on campus. "If RHA and IFC weren't always planning programs and socials, maybe some people would come to our events like 'Sundays With Your Senator' nights. According to the e-mail, over the past six semesters these events have only been attended by SGA representatives, their immediate friends and passers-by who noticed the small groups of people and large piles of pizza and soda in lounges in the commons building.
An October 14 e-mail from IFC's Morton to RHA's Hamlin says that "official corruption is widespread" in SGA. It also said that much-needed information sharing between SGA, IFC and RHA would help solve at least some of the problems between them.
"Either Kylie never tells Garret anything, or they're all too busy making up new committees and task forces that don't do anything but pad their résumés," wrote Morton.
A reply from Hamlin later that day echoed the concern.
"Yeah, tell me about it," Hamlin agreed, before going on to ask Morton about the next meeting of the Inter-Organizational Campus Lighting Committee, which makes a nighttime tour of campus twice a year to evaluate walking routes and recommend new streetlights to the Physical Plant.
As this a went to press, none of the three officers had replied to requests for comment. Ambassador McDonagan issued a brief statement via her personal Facebook page, which said, "It is my hope that the three-party talks will result in our organizations moving forward. I mean, really, the [expletive deleted] between these guys only started after I went home with Garret after the Gamma Phi Beta-Sig Ep mixer instead of attending RHA elections. Hannibal withdrew his support for me as Social Chair for Boudinot Hall Council after that, so what was I going to do? Garret made me a better offer. Those other guys are just going to have to deal with it. There's only so much of me to go around."
Calls for comment from WikiLeaks founder Julian Assange about his role in the release of the communiques went unanswered as well. WikiLeaks supporters, though, apparently made their dissatisfaction clear as SGA's website went down in an apparent "denial of service" attack early Sunday, similar to bombardments made on PayPal and Amazon websites after those services severed ties with WikiLeaks.