by David Anthony
Freelance Writer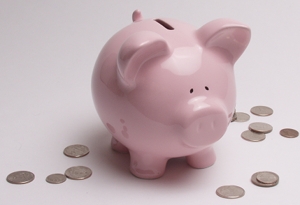 In this struggling economy, fraught with tenuous financial and budgetary situations, multiple institutions of higher education face critical cuts to student services such as student extracurricular activities and more specifically to holiday related spending.
However, after a tour of some of the most prosperous colleges and universities nationwide, this reporter brings some of the best tips for converting your campus's bottom line from red to black.
Tip#1 Consider Poaching your Campus Christmas Tree
Courtesy of Mount Vermont University, Montpelier, VT
Dean of Students Samuel Hearth of MVU explained, "We were able to cut costs enormously this year when we decided to 'reappropriate' a critical campus resource from our generous neighbors." When asked how he was able to convince the surrounding community to donate a 100-year-old spruce to the college he grinned. "Sometimes the cold dead nights of New England are your best ally," said Hearth as he donned his ski mask and slunk into the inky blackness.
Tip #2 Incandescent Bulbs Find New Life
Courtesy of Weis Andover Academy, Albany, NY
Director of Facilities Jonathan Swipe spearheaded a movement earlier this year to replace all campus incandescent bulbs with energy saving LED lights. "Great idea, I originally thought," said Swipe. "That is until I was up to my eyeballs in these old 60 watts." Swipe provided his interview while standing inside a bin of now-dormant lights. "That's when I thought: reduce, reuse and RECYCLE! I went down to physical plant, found some old wiring and started putting two and two together." Swipe spoke excitedly as he led interviewers to thousands of incandescent lights hanging precariously from pre-war electrical cables. "At night they're even more lovely – especially the sparks."
Tip#3 Create Your Own Proprietary Holiday
Courtesy of Perth College of Sciences, Los Angeles, CA
Student Union Director Nancy Calloway stated, "When this season rolls around everyone seems to be getting funding: Christian Fellowship gets Christmas funding, Hillel gets Hanukah funding, Black Student Union gets Kwanzaa funding – when are we going to get a slice of the cake?"
"That's when we decided to start 'Chrismahanukwanzadon,' the happiest 30-day tax deductible holiday on the planet!" said Calloway as she leaned against her student union's brand new 60" flat screen television. "It's ingenious. The administration is so scared of not supporting minority cultures on campus that they'll throw money at anything they think they missed."
When pressed for more information about Chrismahanukwanzadon, Calloway stated, "Simply put, the holiday is a celebration of people as immortal beings who must undergo spiritual rehabilitation through auditing, which is a practice of removing body thetans from the blood stream. I can explain better if I hook you up this meter and…" Calloway paused as this reporter slowly backed off and ran away.
As colleges and universities nationwide prepare to close at the end of another calendar year we can rest easy in the fact that several institutions have undertaken ingenious cost cutting measures that will ensure the survival of their budgets until the next fiscal quarter.