by Monty Tufnel
Freelance Writer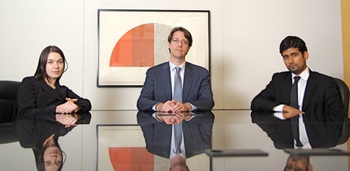 Highweed University in San Francisco has hired the Gulack Executive Search (GES) firm to assist the university in choosing a firm to lead their presidential search. Former President Michael M. Suggs left Highweed in July to become president of Millhouse University in Charlotte, NC.
GES was selected by the Highweed Board of Governors after results of a six-month study were presented by Congers Consulting.
"Gulack continues to deliver the goods," said Jeremy Bluestone, CEO of Congers Consulting. "In the end it was an easy choice."
GES, headquartered in Dallas, TX, previously helped Highweed in their selection of search firms for their dean of education, registrar, athletic director and facilities manager searches. They also assisted Eastern Minneapolis College, Dewdrop College, Genetic Plastics, and the Center for an Extreme Left, a liberal think tank operating out of Salt Lake City, in choosing executive search firms for high level positions.
Aaron F. Olds, executive director of executive searches -West Coast division, announced, "GES plans to take about 15 months to identify the right search firm – one that meets Highweed's need for a multi-faceted, global, diverse presidential search firm."