by Irma Pelt
Senior Staff Writer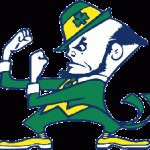 After two major incidents landed the University of Notre Dame in the national spotlight during the fall semester, university administration has relented and requested assistance in its ongoing investigations.
Notre Dame has received public criticism of its handling of the alleged sexual assault on a St. Mary's College student by a Notre Dame football player and the death of a Notre Dame student who was killed when the scissor lift from where he was filming Notre Dame's football practice was toppled in wind gusts of 50 miles per hour.
"We're leading these investigations internally," said an anonymous source from campus police. "We're in way over our heads and we finally realized that so we reached out to the experts. There's no shame in that."
Notre Dame's campus police department launched its own investigations of the separate incidents, not permitting external police agencies to assist until last week's request.
"I received a letter via my agent asking me to consult on the two continuing investigations," said actor Christopher Meloni, who portrays Detective Stabler on NBC's hit drama, Law and Order: SVU. "I'm totally unqualified for this. An Emmy nomination does not a crime scene investigator make."
The Emmy-award winning drama neatly wraps up each of its investigations within the allotted hour.
"Our investigations have been dragging on since September," said the anonymous source. "We want to tie this up with that fancy bum-bum sound and move on."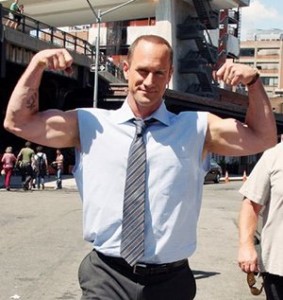 "This is fiction, fake, not real life," said Meloni. "Our crime scenes are designed to be solved within the hour. I would urge Notre Dame to seek help elsewhere."
Meloni's agent did send campus police an autographed headshot in response to their request.
"We're going to use it for inspiration as we forge forward with our investigations and ask ourselves 'What would Stabler do?'" said the Notre Dame source.