by Monty Tufnel
Freelance Writer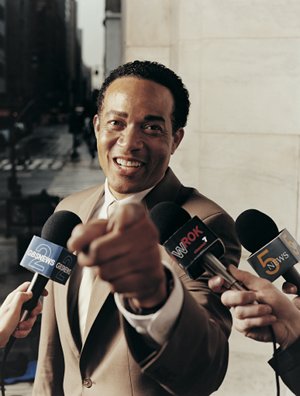 Dr. Leland Popovich, world renowned university and college change agent, and currently president of Smothers College, announced today that Ruth Fillmore would be his new employment representative. Prior to his presidency Popovich worked for five years with the firm Frost & Young, the nation's oldest executive placement service. Fillmore, part of a new breed of individualistic, hard-nosed executive placement agents, is best known for representing Max Burly, currently in his tenth year as president of the struggling baseball franchise the Duluth Shipbuilders, and Hamilton K. Kuiper III, CEO of Gonzo Records.
In a brief media release Popovich thanked Frost & Young for the "dedicated passion to finding institutions that needed change," but then went on to assert that Fillmore gave him the best opportunity to "find institutions that didn't even know they needed change."
Fillmore says she is "delighted to work with someone as vibrant and charming as Popovich."
Popovich is in his second year at Smothers University and, since 2003, has been president of Hawlings Community College in South Carolina, Waylon Community College in Texas, Messenberg University in Ohio, Gork University in California, and Kaufmann and Kinison University in New York. Requests to discuss this announcement with Smothers' Chairman of the Board Gregory Wibbert were denied.