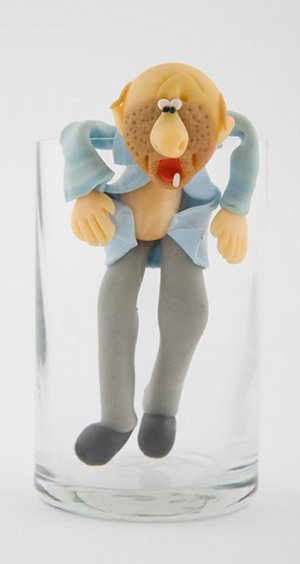 In an effort to engage students in the behind-the-scenes governance practices of the university, DelMonte College hosted Board of Trustees Bobblehead Day last Friday.
"We sent out emails announcing that the first 1,000 students to attend the voting session for the campus's amendment to tenure practices would receive a free Marsh Chaumbers figurine!" announced DelMonte's director of student events Julie Burrows. "We're finally speaking students' language now and making governance cool."
Polls prior to the event showed that only 1.7 percent of DelMonte students knew that Marsh Chaumbers was the CEO of Chaumbers Linoleum Solutions and a generous donor to the College. Following the quarterly board meeting, 2.4 percent could identify the Trustee.
"We used assessment and showed almost a 50 percent increase in Trustee-related learning outcomes," said Burrows. "It's tremendous. Even better, we still have over 900 Chaumbers bobbleheads left over, so we can keep the event going for months to come!"