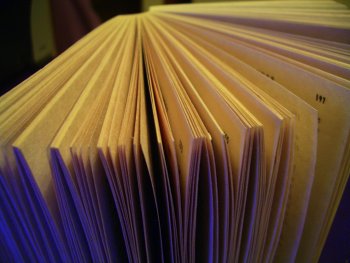 The Department of Academic Advising at New Amsterdam College has begun a campaign to renew personal relationships through a training model that emphasizes paper.
"For us, paper is much more personal because it requires that we hand it to you," said advising coordinator Norma Peters, who has worked for the college for 30 years. "We've created an incentive program in our office that rewards individuals for their ability to add more education to our training manual."
Known by advisors as the "Get Reamed" campaign, advisors aim to create an advising manual exactly 500-pages long.
"We've been accused of misadvising hundreds of students, which required them to stay an extra semester or more beyond their initial graduation dates," said Peters. "Our Get Reamed campaign started when we handed out reminders to students that they're supposed to keep track of their own requirements even if we give them incorrect information."
If the massive CYA campaign is successful Peters says everyone on campus will receive a copy of the manual and a colorful button that says "I Got Reamed by Academic Advising."
When asked whether the campaign contributes to waste, the advisors strongly disagreed.
"We have a philosophy that you can always learn more," said one of the contributing advisors. "We even include a 12-page pamphlet on the importance of going green and a registration form to join our Sustainable Advising Club."