by Riley Murray, Freelance Writer, and Leah Wescott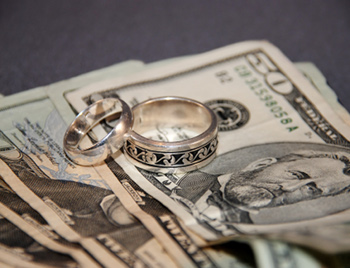 Wondering what to get your favorite University of California, Berkley student this Valentine's Day? Forget chocolates. Try something old, new, borrowed or blue.
Some U.C., Berkeley, students have gotten around high out-of-state tuition costs by getting hitched. The Bay Citizen and The New York Times report that some out-of-state students, facing unmanageable tuition costs, have wed to establish residency in California. Nine such couples have presently emerged, garnering a significant monetary boost by saving the additional $22,000 a year tuition that non-Californians pay over in-state students.
Retailers have seen the trend and the potential for sales.
"We've teamed with the Chapel d'Lite in Las Vegas to offer a special combo deal for students who use our stores for their gift registry," said an executive with Staples. "Popular gift items include ink jet printers, three-ring binders and Bic ballpoint pens."
The trend has brought praise from unlikely groups.
"I've always been a critic of Berkley for its promotion of liberal values," said Emily Cranst, spokesperson for America Right Now, a Republican lobbying group. "We're surprised but thrilled to see students embracing the holy union of marriage. I'm optimistic that other state university systems will follow the trend."
Interestingly, no North or South Dakota colleges have reported similar out-of-state student concerns.