by Leah Wescott, Editor-in-Chief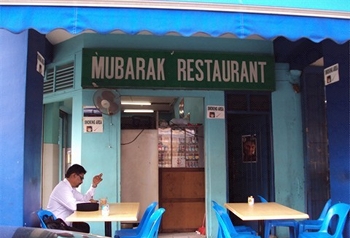 Ousted Egyptian President Hosni Mubarak will not be unemployed long following his back-and-forth decisions to announce his resignation, stay in place and finally actually resign from office amidst violent protests from Egyptian citizens.
"We saw President Mubarak's indecision and shaky leadership as a perfect fit with our South Bend franchise," said a Chik-fil-A executive.
Indiana University South Bend severed its relationship with its on-campus Chik-fil-A outlet when concerns were raised about the corporation's support of anti-gay advocates. Upon closer review, IUSB reversed its decision, citing Chik-fil-A's active support of the campus and IU's philosophy of welcoming differences.
"In situations like these, it's important to have a flexible leader who can sway with the tide of popular opinion or dogma–depending on the day," said IUSB's spokesperson. "President Mubarak has proven himself a stubborn flip-flopper and we couldn't be more thrilled to welcome him to northern Indiana."
Mubarak is expected to give an introductory speech to his Chik-fil-A hourly employees when he arrives for his first day of work next week.
"We think he's going to give a pro-GLBT pep talk," said one student employee. "We've also scheduled a second pep talk an hour later so he can lambaste the liberals. It's awesome to have someone so open to diversity and not just a politically correct figurehead."