by Aloysius St. Bernard
Freelance Writer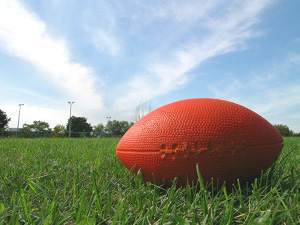 Tommy Bowden, former assistant coach at Florida State under his father Bobby Bowden, returned to Tallahassee last month, creating confusion over his motives nearly a year after the ousting of his father, who led the football program for 34 years.
The elder Bowden stepped down in January 2010 after NCAA sanctions negated 12 Florida State wins. Despite the sanctions he concluded his coaching career with 377 wins, making him the 2nd winningest coach in NCAA Division I history, behind only Penn State's Joe Paterno.
Tommy Bowden remained huddled inside his hotel Monday as the reasons behind his unexpected return to Tallahassee remain unclear. He stepped down from the head coach position at Clemson University in October 2008 after leading the Tigers to a disappointing 3–3 record (1–2 ACC) at the midpoint of a season in which the Tigers had been an almost unanimous preseason pick to win their first ACC title and were ranked #9 in preseason polls.
The mystery surrounding Bowden remained after a Monday news conference was canceled at the last minute because the Days Inn Downtown University Center was not equipped to handle the crowd, due to the morning rush of their free daily continental breakfast.
A spokesman for the younger Bowden said that the coach had returned because he was moved by the anniversary of his father's ouster, adding "He wasn't really busy and heard they still had that great crawfish special every Monday night at Barnacle Bill's."
"You know, you tell people that Bowden's back in town and they get excited," said Kirk Herbstreit, Football Analyst for ESPN College Gameday. "Then you tell them it's Tommy and they say, 'Well at least it's not his numbnut brother who got fired by Auburn and went to ABC Sports or that other jackass Bobby tried to install as head coach over Jimbo Fisher.'"
Asked for comment on the younger Bowden's appearance in town the day after the Seminole's annual football banquet, Florida State Athletic Director Randy Spetman declined to issue a statement. Coach Fisher was also unavailable as this story went to press.