by Skye Kopfgeschlagen
Freelance Writer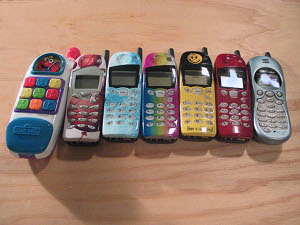 If you detest speaking in class or feel that your repetitive questions might annoy the professor and class to the point of grade reduction, then Harmony University's innovative use of technology may provide the solution for you.
New slang and methods of expressing oneself in class have finally hit the upper echelon of academia. Texted questions, comments and creative spelling of common slang are gracing the overhead screens of Harmony's classrooms. Innovative terms such as "cleptocrat" or comments like "dis klass sux," and "U R Stoopid!" are commonly broadcast during lectures across the campus. The pilot program has been a resounding success. According to Tweets and intercepted texts, "This rox!"
Some professors have raised concerns that relying on the additional qualitative data provided by the texts has created more to their already-overwhelming workload, but the students appear to enjoy class far more when they are allowed to monopolize class time by openly typing on cell phones instead of hiding their electronic devices behind their legs, chairs and other students.
Harmony professor Jane Pardue stated while grimacing, "Unfortunately, I have had to remove class participation from my syllabus since the texts are written anonymously but students are appearing in class more with smiles on their faces. I suppose that is a positive change."
The pilot program is expected to last until the end of this academic term but students are elated with the results so far.
Faculty, staff, and administration are still adjusting and working on their cell phone typing skills. The department of technology services at Harmony has been able to create tutorials and practice drills, and will be hosting the first-ever texting workshop this week to include slang and spelling variations.