by Monty Tufnel
Freelance Writer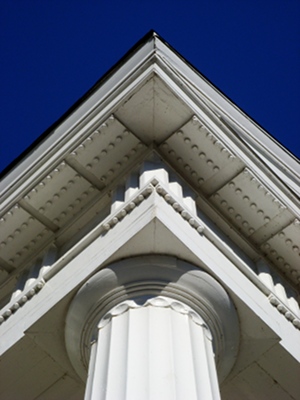 Concerned about the backlash against for-profit universities, Horus University announced today its intention to be labeled "dividend-based." In a letter to the Department of Education, Horus argues that because its earnings are an indicator of fiscal health the university's students gain a distinct advantage in the higher education marketplace.
"An institution such as Horus does not benefit from significant donations or a huge alumni base so our enrollment drives our capabilities to reinvest in our programs and infrastructure," said Horus President Leland Popovich at a press conference. "If we generate substantial revenue through student enrollment, then these are dividends in both the literal and figurative sense of the word. Wherever that surplus revenue is invested, whether in additional student services or in a stockholder's account, it will pay off for Horus. Our research shows that a happy stockholder is Horus's best advocate."
While the Department of Education will release no response until it has reviewed Horus's documentation, Seth Kaufmann, spokesperson for the Higher Learning Commission, which accredited Horus University in 2005, confirmed that Horus had already petitioned the Commission for a yet-to-be-categorized institutional change.
"We have not responded to Horus yet," said Kaufman, "but this is not because we are waiting on Washington's lead. It is standard procedure to send this request to the proper committee. It's likely that a response will be forthcoming after the March annual conference." Kaufman speculates that the "Department of Education will deny this request."
Horus University's rise to a national player on the higher education stage has been dramatic. Since 2005, enrollment has quadrupled, a virtual golf team (not surprisingly called "The Falcons") has won a national championship and the school cracked the U.S. News and World Report list of top 200 national universities (#199, just ahead of Smothers University). However, since that ranking, often-vitriolic criticism has been launched by not-for-profit universities concerning Horus's illegitimacy to belong on the list, prompting Horus to ramp up its public relations.