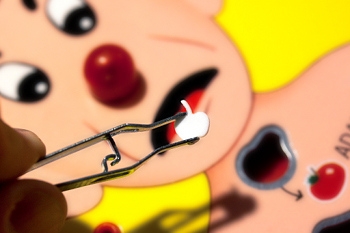 Doctors have finally verified claims that the College of Madison performed the fastest soulectomy in higher education history.
"We couldn't believe the soulectomy could be completed in less than two days," said Dr. Rachel O'Quinn. "But all evidence points to verification."
According to the medical records, Dr. Juliette Mecum arrived for her first day of work as a tenure-track instructor of physics at College of Madison on July 1.
"The department was far more dysfunctional than Dr. Mecum anticipated and she had to act fast," explained the medical examiners. "The women professors in her department resented her youthful enthusiasm and the men thought she was weak because she liked students. She was advised immediately that the tenure committee frowned upon all candidates who enjoyed their jobs."
Mecum was aggressively recruited to Madison with promises of a full vibrant life in a city known for its many social opportunities for young professionals. She soon learned that expectations of scholarly production would completely preclude any ability to have a life outside her office or lab.
"We use Madison as a selling point," said the chair of Mecum's search committee. "We have to trust that candidates are adults and can recognize when we're lying."
According to witnesses, Mecum sold her soul the second day of work in order to maintain her sanity.
In a written statement that will be released in health journals next month, Mecum explained, "Being a jaded asshole isn't bad. I have lots of great colleagues to remind me that students are stupid and that having a life is a ridiculous and selfish goal. It's exciting to have made the transition to the tenure track in such a short time."