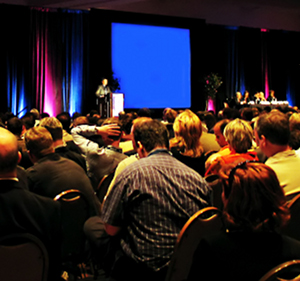 At the end of March the head writers from CronkNews.com will present a session called "The Funny Business of Placement" at the American College Personnel Association conference. We need your help!
Send us a short video (mpg format) of you telling us about the job interview from your past (or current!) experience that still makes you cringe, laugh or shake your head. It's our goal to help first-timers understand that we're all human and we can all learn from the crazy world called placement. We've probably all met nightmare interviewers, but this is an opportunity to poke fun at ourselves. Can you help us?
If you have a tale that can only be captured in writing, we welcome your prose, too. Send us your story in an email.
Video Specs:
Who: You alone or a few friends
Length: Approximately 2 to 3 minutes
Format: mpg
Deadline: March 16, 2011
Send to: CronkNews@gmail.com
Even if you're not coming to ACPA you can be a presenter. Think of all those nervous placement first-timers and help us ease their nerves with your humor.