by Ava Dsing
Freelance Writer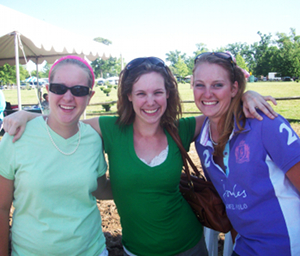 After completing a number of focus groups with the undergraduate student body, the Advising and Career Development staff of Moneastern College has published its findings. The focus groups provided evidence that what was once believed to be a hard fact, that one needed job experience before going to search for a "career," is in fact a myth, and that Moneastern is doing fine in regards to career development.
The focus groups, each of which included two to three volunteers out of the 3,000-person student body, were cited as "extraordinarily successful" by the staff and "surprisingly representative" by the staff director. The focus group results were analyzed by marketing intern Chelsey Zane, who raised concerns about the interpretation of the data.
According to Zane, "These groups didn't show any actual knowledge about the career world or even their own needs. Half the time I work with students who haven't got a clue about how to get a job. The administration seems to believe that half a dozen students are capable of giving representative information about Advising and Career Development's services."
At the time of print, Zane was under review for allegedly questioning the career office's strategies, which she calls "antiquated."
Zane's supervisor Landa McCoy offered insight into Zane's concerns. "Chelsey appears to be dissatisfied with the results of the focus groups, but I don't know why. She initiated the idea of seeking honest feedback, even though most of the staff had better things to do," said McCoy. "Chelsey was hired to continue with the marketing plan we have used for the past twelve years, not to change it – and this just serves to tell us that new ideas don't work, or that they at least prove what we've been saying."
McCoy referenced a philosophy adopted by her office – that not all college commitments are equal.
"The staff gives each new freshman a handbook that explains the 95/3/2 rule: 95 percent of their time should be spent working with social clubs, as these organizations help prepare them to be global leaders," said McCoy. "Three percent should be spent on classes, as most of our students don't even go on to graduate school or to get jobs, and two percent should be spent on career development, since it's really a waste of time because they will get married anyway."
When asked about the value of the internship her office had provided Zane, McCoy sighed. "Chelsey started out fine and gained practical hands-on knowledge by teaching herself to use the office stapler and shredder. Now she wants us to put our values aside and follow the best practices of some group called NACE. I fear we've created a little conformist."