Compiled by Hannah Q. Scott, Freelance Deputy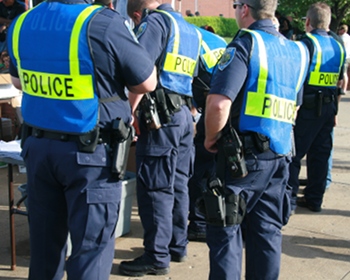 Selected items from the National Association of Student Personnel Administrators convention safety patrol:
Thursday: Local Philadelphia schools volunteered on-call counselors to assist with an epidemic of panic attacks in placement services. Many employers required therapy after listening to an onslaught of candidates repeating the words "passion," "intentional" and "making a difference" at least once per sentence.
Friday: TPE employer had table privileges revoked after it was discovered he had offered candidates second interviews then left notes in their mailboxes saying "Psych! We're not actually interested in you."
Sunday: Philadelphia PD called in for noise disturbance during the opening speaker. Investigators determined the disruption came from two old grad school friends shrieking at the sight of each another.
Monday: Complaint from senior student affairs professional and prolific writer that she was being stalked and harassed via twitter by a young graduate student. Grad student had his thumbs glued to his palms and was given a citation for trying too hard.
Monday, later: Grad student and SSAO mentor detained due to alleged black market selling of conference name tags. The accused claimed they were performing a service project to help those who had forgotten name tags avoid convention center door Nazis. Two other accused presenters claimed they were helping others get educated for a lower price.
Tuesday: Fistfight and near-trampling in the exhibit hall as graduate students bum-rushed the center to have the Astins sign their textbooks, journal articles, and various body parts. No major injuries reported; just bruised egos.
Wednesday: Confused first-time attendee found in men's restroom, where he had been since Sunday. When asked, he said he was told about the NASPA backchannel and thought that meant he could find Senator Larry Craig in the bathroom. Accused was given a smartphone and a twitter account.