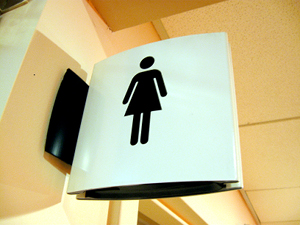 by Skye Kopfgeschlagen
Freelance Writer
"She stepped on the grass!" screamed junior James McCreary about a student who stumbled on the grass. "It is clearly a Code of Honor violation."
The strict rules outlined in the Code of Honor at Harmony University are coming under fire due to expulsions related to such accusations as dropping a can in the wrong recycling bin, parking on the line in the parking lot and stepping on the manicured lawns.
Head of the Code of Honor Council, James McCreary, has had at least ten students put on university probation and three students have been expelled since the beginning of the semester alone.
"The reason the Code of Honor exists is to keep this campus in line with rules and regulations and keep only the best and brightest as representatives of the school," stated McCreary in his interview. When asked about the expulsions and why ten other students were put on active probation, McCreary became angry and yelled, "NO COMMENT!"
The administration of Harmony said that they investigate the council decisions, but that the Code of Honor was put into place to act as self-governance and enforcement of rules and regulations. The fact that James McCreary takes the Code so seriously and literally has been a contentious subject across the campus.
A source who would only speak when guaranteed anonymity said, "He's crazy, and I have heard that he idolizes Joseph McCarthy."
Other anonymous interviews yielded comments such as, "I'm scared and I'm afraid that if he catches me in a minor infraction I could lose my scholarship. Last week, I swear he was peeking over the top of my stall in the women's bathroom to make sure I flushed properly."
"I can't wait until he gets voted out," said an anonymous faculty member. "Last week someone went through my garbage at home and the next day I found an empty champagne bottle from my anniversary celebration in my office with a note warning me to be a better role model."
Unfortunately for the students of Harmony, elections will not take place for another month. The administration is taking a look at the expulsions and students placed on probation but they said that it might take a month for a decision to be released.