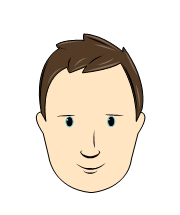 by Brody Truce
Senior Staff Writer
CronkNews.com is pleased to announce seven vital conference competencies for new professionals:
1. Managing Hangovers: You go to your favorite tweetup with every intention of being in bed by midnight so you can "be present" for your 7:30 am roundtable. Before you know it, it's 3 am and you've had more appletinis than you can remember. It's happened to the best of us. We recommend lots of coffee, lots of water and a wad of aspirin.
2. Navigating the Starbucks Line: Yes, the Starbucks line is 170 feet deep—that will be true throughout the conference. It's what you do with your time in line that will define who you are as a student affairs professional. This is a great time to meet network, catch up on emails and tweet about your last session.
3. Operating Hotel Irons: Wrinkled clothing may be all the rage back on your campus, but we are in Baltimore, people! This is charm city! Release your iron from it's cage and make friends with it.
4. Limiting "I/Me" Discussions: We all know you're a fascinating person, but limiting dialog about your many accomplishments is a skill that your fellow conference attendees will value. Practice asking questions; if you use a mirror, you can even answer your own questions.
5. Developing Superficial Relationships: Let's be honest–you're never going to see most of these people again. If you tell everyone how pretty they are and how nice their hair smells, you're sure to be a favorite at any conference.
6. Managing Argyle: Argyle is a tricky pattern. Please avoid wearing multiple argyle patterns at the same time.
7. Strategic Use of Bow Ties: Bow ties are a powerful tool, but shouldn't be overused. Using a bow tie at an interview signifies that you're ready for the next level. Wearing bow ties every day signifies that you are my grandpa
Best of luck at the rest of ACPA!