Join us today at the American College Personnel Association conference in Baltimore, MD.
1:30 p.m.  Using Humor to Advance Good Educational Practice
Baltimore Convention Center, Room 318
*Mostly educational in a lighthearted atmosphere
5:45 p.m. The Funny Business of Placement
Hilton Baltimore, Calloway AB (2 rooms so you'll have plenty of space to relax!)
*Somewhat educational where your stories are the star of the show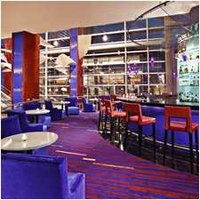 7:00 p.m. CronkNews Happy Hour/Tweet-Up
Lobby Bar, Hilton Baltimore
*Mostly not educational, but highly recommended for your professional development
Whether your goals are scholarly, social or swag-related, we hope there's something for everyone.