by Irma Pelt
Senior Staff Writer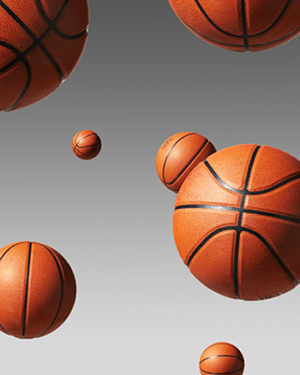 After years of debate regarding the effectiveness of the current BCS tournament bowl system for college football, the organization has finally found compelling evidence not to change over to a traditional playoff model.
"For years we've been pressured to align our football championship with the NCAA men's and women's basketball tournament model of regions and brackets. We've resisted, purely out of spite and financial gain and people were judgmental of that," said Ross Beazley, a BCS spokesperson.
Beazley said this year's men's college basketball playoff tournament strengthened the BCS argument for maintaining the bowl system.
"The upsets are exciting, sure, but they have the potential to ruin a really good thing. Look at them. They had Virginia Commonwealth and Butler in the Final Four. The Final freaking Four. We're not arguing the athleticism and integrity of those programs. We're concerned with their ability to generate revenue for us," said Beazley.
Butler, who beat Virginia Commonwealth University, in their game has moved on to the final game of the tournament and will be playing University of Connecticut for the championship title.
"It's a sweet story, right? The bulldogs wear the glass slipper at the dance and you throw in a few cliché headlines and everyone's happy except the apparel sales people and our manufacturing plants in China because, really, who buys a Butler championship hat except Indiana residents?" said Beazley.
Levester Johnson, Vice President for Student Affairs at Butler University and outspoken supporter of all things Butler athletics, refuted the BCS claim.
"I would buy a hat and a sweatshirt, and I would buy a new hat for my gnome," said Johnson., who has been known to Tweet pictures of a Butler-themed gnome who joins him on adventures with the Butler men's basketball team.
"Look, what we're really looking for here is to sell cheap, branded crap to bandwagon fans. We've never been shy about that," said Beazley.