by Rosanna Mitchell
Freelance Writer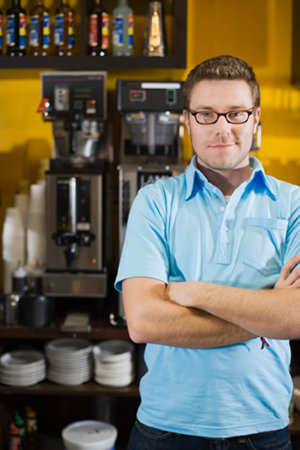 Applicants woke up this morning to the news that, at best, they would be a school's second choice candidate after attending and marketing themselves at a recent college administrators' job fairs The Placement Exchange in Philadelphia and Career Central in Baltimore.
"I just can't believe I was beat out by Todd from Starbucks," said Stacy Whitemore, an applicant who interviewed for 57 entry-level positions.
"I made sure to mention how passionate I was about students," said Bob Mission, another candidate. "I don't understand why anyone would pick [Todd] instead of me. He didn't even know his StrengthsQuest leadership style when I asked him."
Employers indicated several reasons why Todd was the best candidate for any professional position in higher education, but placed particular emphasis on the following:
#4: Todd greeted everyone with equal enthusiasm, regardless of the school's name on the Convention Badge.
#3: When the coffee kiosk ran out of bagels, Todd challenged customers to step out of their comfort zones and try a scone, supportively of course.
#2: He offered breakfast combinations that fell exactly into institutional per diem amounts, i.e. a spoonful of coffee and sharing a croissant with your hotel roommates.
#1: He was able to incorporate "passion" uniquely into almost every order, especially the orders which included a Grande Tazo Shaken Iced Passion Tea.
Todd was contacted for comment, however his supervisor reported that he "had the day off."
Rumors have spread that Todd is narrowing down offers from the schools that presented the best team dynamic while waiting in line for lattés.