by Hannah Q. Scott
Freelance Writer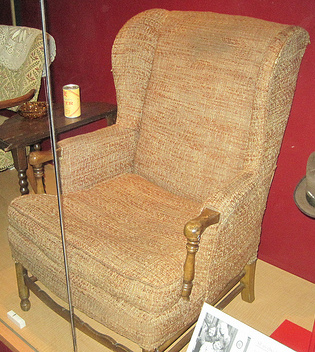 It was announced this week in the Washington Post that the instructions for the popular college diversity program "Archie Bunker's Neighborhood" will be turned over to the Smithsonian Museum of American History on July 1st.
The instructions will be placed with Archie Bunker's chair, the famous memento from the set of the fictional television comedy "All in the Family." Once retired, the program will no longer be eligible to be used for any sort of staff training.
This announcement follows on the heels of the notification that the "Tunnel of Oppression" was retired in January.
The office of the Assistant Secretary for Postsecondary Education in the U.S. Department of Education gave the following statement: "It is time to transition to a new age with a modern focus on training and educating for the dismantling of oppression. We need to move on from these city metaphors – tunnels and neighborhoods – and engage in real social justice education. Perhaps an ocean or a tree metaphor could make green the new color of race and represent the contemporary era of diversity. Our thoughts are with those institutions that have been doing these programs for years."
The National Association of College and University Residence Halls (NACURH) has designed two new awards in honor of these programs; The "Best Program Ever" award and the "Most 'Top 33' finishes at National Conferences" award. Chapters of the National Residence Hall Honorary (NRHH) will hold candlelight vigils in the fall to mourn the loss of their guaranteed "Of The Month" (OTM) winner.