by Skye Kopfgeschlagen
Freelance Writer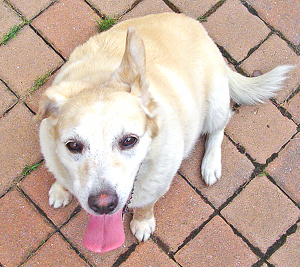 After vocal music major Sydney Carter was approved for missing class for three weeks and given permission to remain silent in classes due to her singing-induced laryngitis, students across Harmony University flooded the Disability Services office with applications to miss class, not speak in class, and not participate.
Applications listed such conditions as:
laryngitis resulting from repeated concert viewing and screaming,
a tattoo that would prevent participation in gym class because the student could not submerge the fresh ink in water, and
self-diagnosed carpal tunnel syndrome from the repeated movements of typing papers on the computer (this student self-identified as pre-med and pre-law, and threatened to sue if not approved).
The list does not stop there, and after adding several temporary employees to the Department of Disability Services, there is now a specific job of "Rejection Letter Writer."
Jane Caulfield, a student who was willing to speak about her documented disability, stated through an interpreter, "I am deaf and blind. I didn't realize there were so many other disabilities. I guess I've been more fortunate than I realized."
Director of Disability Services John Weimeraner stated, "This is despicable behavior, but given this generation I'm unfortunately not surprised."
The Department of Disability Services is in the process of writing new rules and regulations as well as clear, concise criteria that would define a person with a disability eligible to receive accommodations.
As of this publication, the new rules and regulations are being reviewed by the Committee of New Rules and Regulations, which must clear six more committees, complete a hundred-meeting vetting process, request unanimous approval from the Board of Trustees, president of Harmony University and the Supreme Court of the United States.