by Irma Pelt
Senior Staff Writer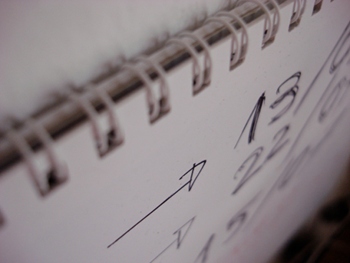 One administrative assistant received special recognition at Perry University's Administrative Professionals Banquet this week for her unique support of the university's wellness program.
The human resources office at Perry introduced a wellness plan for faculty and staff earlier this semester, hoping to lower overall insurance costs by incentivizing positive wellness behaviors such as completing regular physicals or completing a smoking cessation program. Those who participate are rewarded with gift cards for accumulating points.
"I have schedule access to all of the faculty and staff schedules, including professors and academic advisers. I used to be real sensitive about making sure they had time in their day for breaks for lunch, but not anymore," said Vandergrift.
Vandergrift has been intentionally scheduling meetings consecutively and in long blocks to make finding time to eat lunch a special occasion rather than a daily luxury.
"Oh, it's not always so easy. Sometimes I have to volunteer them for new committees and task forces to keep those calendars full, but I believe it's worth it in the end for them," said Vandergrift.
According to Cameron Jones, dean of arts and sciences, the faculty and staff in the college have collectively lost more than 720 pounds since the beginning of the academic term.
"I'm glad Anna was recognized for her innovation. Her solitary effort is saving lives, making all of us healthier, albeit sometimes a little crankier, people," said Jones.
Vandergrift explained she sees benefits from helping her colleagues participate in healthier behaviors.
"Sometimes they use those gift cards to buy me gifts for my birthday or Administrative Professionals Day. Aside from that, have you seen Dr. Bentley lately? That view makes all the griping around the office worth it."