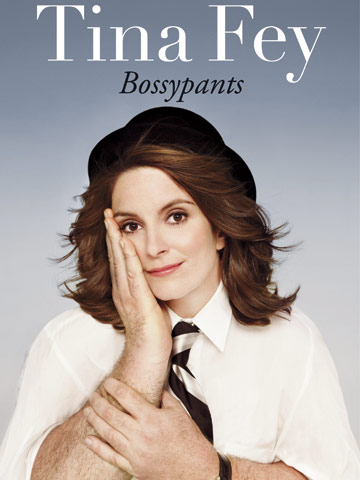 Now that the hoopla about the merger is over (and wasn't that a great second kiss?) it's time to get down to what's really important: Bossypants.
The CronkNews book club has been rolling for over three weeks weeks on Twitter using the hashtag #CronkBC. It's not too late to catch up on the action and respond to the posts.
We'll finish up with a scheduled
book chat on Monday, May 2 at 8:00 p.m. EST on Twitter
. That's also the night our facilitator,
Irma Pelt
will announce the winner of the
Bossypants
book autographed by Cronk editor 
Leah Wescott
. (You have to have participated during the three weeks to be eligible, but don't let that stop you from joining the big finale.)
Got questions? Irma (dot) Pelt (at) gmail (dot) com.
Okay, now back to the merger talk. What did you think of the dress?