by Schubert Lovenkraft
Freelance Writer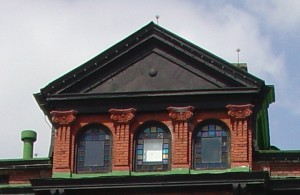 Despite the growing unpredictability of the freshmen recruitment process, Manley College Vice President of Enrollment Management Rosenfeld Cheeks announced today that the college was projecting a robust freshman class that would exceed expectations in almost every way.
"Our new students will be smarter, more engaged and more technologically savvy than any class in recent memory," said Cheeks at a roundtable discussion with members of the media this morning. "Our entire staff has worked extremely hard to identify and recruit prospective students who match our profile of success and had good credit ratings. We are confident that this will be a stunning class of students, regardless of size."
Cheeks credits much of Manley's success this year to a combination of a complex identification and recruitment software, a renewed commitment to putting shoes on the ground and an outside consultant. "With our new policy of open admissions, almost every college bound senior could consider Manley. So we walked and talked with anyone who would listen. We even hired an outside consultant; since the other schools have one," explained Mr. Cheeks.
Director of Admissions Sandy Dunston placed the latest freshman enrollment projections between 14 and 651. When asked how this range compared to previous estimates at this point in the process, Dunston indicated that the low end had not changed but the high end was considerably larger. "We didn't want to be overly optimistic," said Dunston. "But we did waive the enrollment deposit deadline this year, which considerably expands the number of students who might still come to Manley."
Nonetheless, the Office of Enrollment Management seemed confident in its projections of strong enrollment. "Our consultant is also a registered clairvoyant," said Mr. Cheeks. "She keeps telling us that things are looking good."