by Hannah Q. Scott
Freelance Writer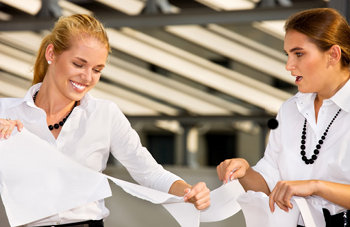 Friedman State College has released a new strategic plan for academic years 2012 to 2016. The college, long known for mediocre instruction, average facilities and run-of-the-mill students, will now put significant resources into increasing its attrition rate.
Director of Institutional Research Caroline Bass said, "We keep seeing all this research about retention rates and keeping students in school, but really we're more interested in finding ways to get our students to leave Friedman."
Items included in the strategic plan include eliminating the academic advising department in favor of a "choose-your-own-adventure" style of course selection, doubling the graduation requirements, increasing tuition and fees each year a student remains at the college, and increasing the divide between faculty and administration.
"We just really don't understand why retention is so important. It feels like that's all anyone talks about," said Director of Residential Life Polly Wagner. "There are a lot of students that just shouldn't be here – this isn't the right 'fit' or maybe a college education is too challenging."
In a follow up statement to Wagner, Dean of Students Geraldine Kramer added, "It seems as though resources devoted to retention efforts might be better used for faculty and staff development, especially since we are passionate about retreats at resort locations."
President of Friedman State Arthur Kooh was asked for his reasons to shift the attention to attrition and he replied, "We were tired of being considered middle of the road, and were looking for a way to be different and a nationwide leader. This will generate lots of media attention and a myriad of journal articles. We also figured that the government would bail us out if we lost too much money. This just seems win-win for everyone."