by Josh Bond
Freelance Writer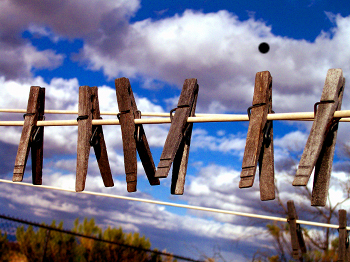 Southern Ariba College announced Monday that they had run out of free food for the semester, leaving hundreds of student organizations scrambling. University officials are blaming the shortage on an unusual number of otherwise-boring programs, most of which rely on food to drive attendance.
"How are we going to get people to come to our diversity event?" asked Multicultural Affairs Director Suzanne Garcia. "I'm afraid that without free pizza to entice them, students won't be interested in what we're offering."
The impact of the shortage is being felt all across campus. Plant Fest, the annual leaf raking event that traditionally draws hundreds of students, was attended by only a few dozen last week. Those in attendance expressed disappointment over the lack of sustenance.
"I came for the free bagels," said sophomore Julia Robinson. "No way I'm coming out in the hot sun next year to do this."
The Ariba women's lacrosse match also suffered from poor attendance over the weekend.
"I don't even know how the game of lacrosse is played," said freshman Mark Stuartson. "But Athletics offers free hot dogs and soda to the first 100 students every game, so I bring my friends along. It sure beats the dining halls."
A Freedom of Information Act request for documents containing learning outcomes of three dozen programs that took place during the past academic year revealed a startling trend. Overwhelmingly, program planners indicated that one of the goals of the program was "to satisfy student hunger."
Dining Services Director Mark Blumenthal expressed his disappointment over the students' lack of creativity and understanding. "What do these kids think? That free food just grows on trees?" Blumenthal added, "It used to be that student leaders came up with innovative programs. Now, they just recycle old ideas and try to add new free foods."
The shortage comes on the heels of last year's shortage of free t-shirts, another student favorite.
"This is two years in a row that the administration is trying to get us to come to activities without providing us with something for free," Robinson said. "I pay $45,000 a year to come here – the least I can get in return is some food and clothing."