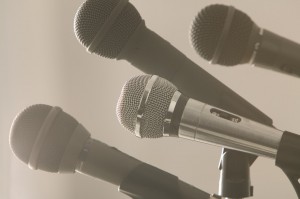 Next Saturday, June 18, 2011, the head writers from The Cronk of Higher Education will hold a press conference to announce details about their new book, Required Reading.
Reporting live from their annual retreat, the staff will talk about their book and the campaign readers can participate in to earn Cronk rewards for helping to create a summer buzz.
"We know we can't do this alone, and we want to recognize the supporters out there who have more power to reach all the crannies in higher education that we could never touch," says senior writer Brody Truce.
"It's not just a book. It's an experience," says Irma Pelt, who helped edit The Cronk's first official tome. "Whether you read it for pleasure, assign it to a journalism class or use its stories for professional development, you'll know you found the most trustworthy and entertaining source of college news."
Press conference details to be announced soon.