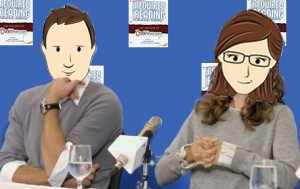 The head writers from The Cronk of Higher Education held a 30-minute press conference for readers on Saturday June 18 to ask fans to join them as they launch their first book, Required Reading.
"We'll do the traditional book promotions, but we know the real power comes from people who read and relate to our work already," said Leah Wescott, who spoke for the group. "We're ready to show our appreciation, too."
Starting on Wednesday June 22 at noon EST, the CronkNews staff urges readers to buy Required Reading the same day, a strategy to increase visibility of the book on Amazon.com.
"If even a few readers buy the book at the same time, Amazon recognizes the surge," said senior writer Brody Truce. "I've always dreamed of being a best selling author, even if it's just for five minutes. In return, we've created a reward system for readers willing to tell the world about our book."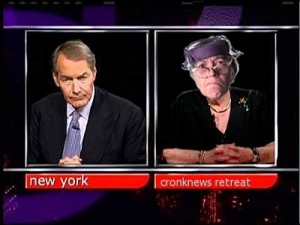 "I'm just in it for the royalties," said the third head writer, Irma Pelt, who has begun a press junket to spread the word about Required Reading. "I'll sign autographs if that's what society dictates, but let's be real. The richer I am, the quicker I can save up for my next divorce. That will make dating more fun."
Pelt has donated personal and even intimate items for the CronkNews Networking Challenge.
"The staff has generously given their own belongings in order to fund this challenge," said Wescott. "You can help us network for the fun of it, but we'd love to recognize your efforts.
Listen to the press conference.
Learn more about the Required Reading Networking Challenge.